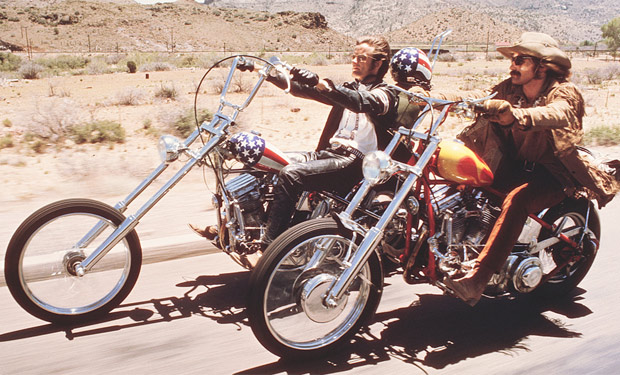 Summer = road trips!!!
Whoo hoo!!!!
Some of my best road trip memories are from when I was super young, broke and fancy-free!
Remember that time the roll of toilet paper slowly tumbled down the cliff of rocks off the side of the road in Arizona?
Whoops!!
Or the time we drove nonstop from Portland, Oregon to Phoenix, Arizona listening to INXS over and over and over again? Yessss!!!! That is until the matriarch of the carpool group made us alternate it with her Garth Brooks cassette. Noooooo!!!!
And those freaky bush fires that lit up the night while driving on the "wrong" side of the road in Australia all the way from Brisbane to the Great Barrier Reef?! Yikes!!
Then there was circling the tiny stick shift rental car around the isolated round-a-bout in Sardegna, Italy over and over and over again while saying "Wheeeeee!!!!" and laughing so hard we cried.
Now I want to go on a road trip!!! Who's game?!
So, here are some ideas to help you get your gluten-free munch on while on the road.
My Favorite Gluten-Free Road Trip Snacks
1) sliced sausages, chorizo or turkey slices – Chorizo is nice because it doesn't require refrigeration. I trust this brand from Spain. It has only basic ingredients.

2) hummus, salsa or guacamole
3) potato chips
4) cucumber chips/ baby carrots / radish chips
5) bananas – I love how they come in their own perfect packaging!
6) berries – I splurge on organic blueberries; they're SO delicious! The best prices are at Trader Joe's and Costco, but occasionally Whole Foods will have them on sale.
7) peanut butter/ almond butter packs – My favorite is the Almond Butter w/ Maple.They even make chia and coconut oil packs! These would be great with your gluten-free oatmeal!
8) chocolate!!  – You have to try my favorite  Choc Alive! Truffles! They are so pure, they're practically guilt-free!
9) protein bars – Have you tried the Clif Organic Trail Mix Bars yet?!!! My favorite is Dark Chocolate Cherry Almond.
10) nuts
11) crackers – My favorite gluten-free cracker right now is Crunchmaster. If you're corn-free, one of their boxes doesn't have corn (aka maltodextrin). I always have to read the labels to figure out which one, though. [duh hehe]
12) beef jerky – I love the gluten-free beef jerky at Trader Joe's.
13) pull tab tiny tuna tins or smoked oysters – These go great with the gluten-free crackers!
14) Mini Pops Air Popped Sorghum – I love these little guys!! Like popcorn, but corn-free and so tiny!
15) gum – Gotta have some gum to stay awake! Finally there is corn-free and natural Simply Gum. (Thank you, Simply Gum, for letting me chew gum again!!!)
16) Starbucks instant coffee packets (great price at Costco)
17) Coconut Milk Powdered Creamer -I haven't tried this yet, but I want to!
18) Tea bags – I love organic teas: black, green, and my new favorite roasted dandelion with vanilla
19) Quaker Gluten-Free Instant Oatmeal Packets  – Great for overnight trips
Don't Leave Home Without Them

cooler/insulated cooler bag
ice/ice packs
napkins
wet wipes – these are handy for so many things and I love the natural ones they make now
hand sanitizer – I love the EO brand tiny spray sanitizer in lavender
bag for garbage
large water bottle (tip: freeze it half full overnight and then top it off with water before you hit the road)
thermos and travel mug- for hot water based beverages, if needed
Handy Gluten-Free Guides & Info
Apps for restaurants – I sometimes use Find Me Gluten-Free
Triumph Dining Guides– I find it easier to skim through the chain restaurants in these and find more interesting places to eat.
Gluten-Free Passport –I love all the tips and tools provided here, especially for foreign travel.
YOUR TURN: What are your favorite gluten-free road trip snacks?
Pray tell in the comments below.
Save
Save
Save
Save
Save
Want more? Sign up for updates... It's FREE!